Ensemble Cantorex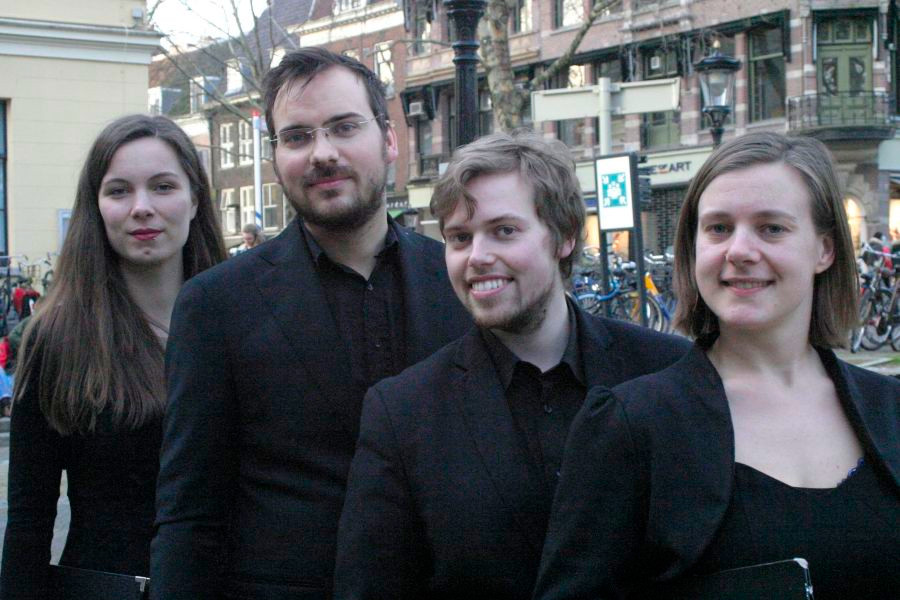 Vocal ensemble Cantorex is Dierick Aartsen, Hester Westra, Iris Bouman and Sebastiaan Ammerlaan. They study at the Utrecht Conservatory and each have a specialisation in ensemble singing. They often collaborate with tenor Ruben Timmer for music with five voices.
Cantorex sings mainly Renaissance music. They have sung the Lamentations of Jeremiah by Orlando de Lassus, music by Palestrina and De Victoria. They also enjoy exploration Dutch Renaissance music, singing music by Cornelis Thymanszoon Padbrué, Joannes Tollius and (though actually Baroque music) Jan Pieterszoon Sweelinck.
The members of Cantorex have much experience singing together and are therefore very suitable to be hired as a solist quartet for your choir. In this manner they already performed the Dixit Dominus by Händel and Die sieben letzten Worte unseres Erlösers am Kreuze by Haydn.